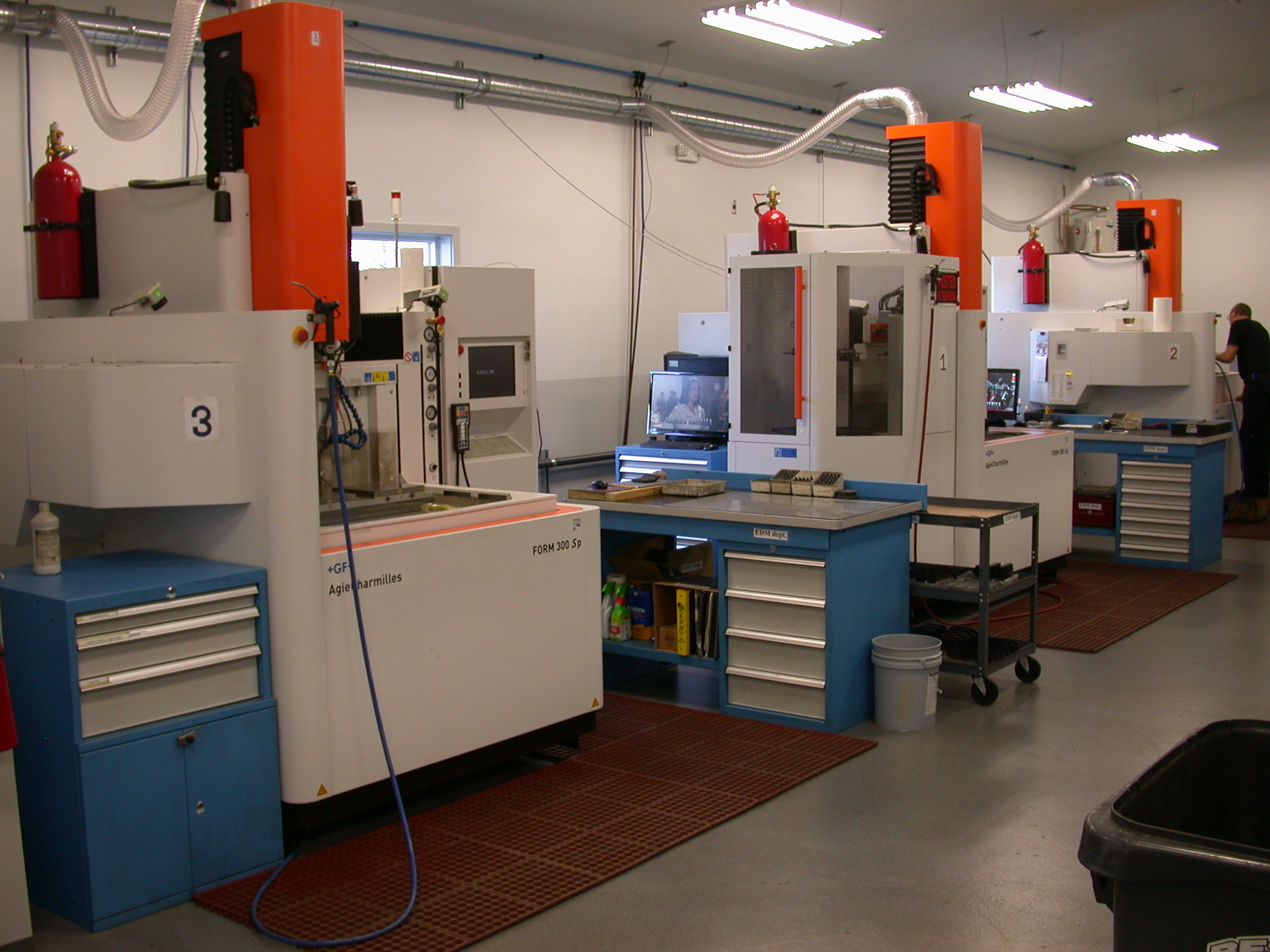 JK Machining owns three GF AgieCharmilles Form 300 edm sinkers, one Cut 300 wire machine, one Cut 200 wire machine and one Belmont YY-CNC2535 for shooting holes within the range of .3mm (0.017) to 5mm (0.207).
Today's competitive plastics industry demands customer service,
ingenuity, speed, precision, flexibility, aggressive pricing and lead times.
JK Machining meets these challenges head on with state-of-the-art technology and
a team of 21 dedicated employees. JK Machining's success is shared by our customers
who receive precision molds, designed for high performance with on-time delivery.